PAL Office Products is Southern California's premier full-service office equipment provider.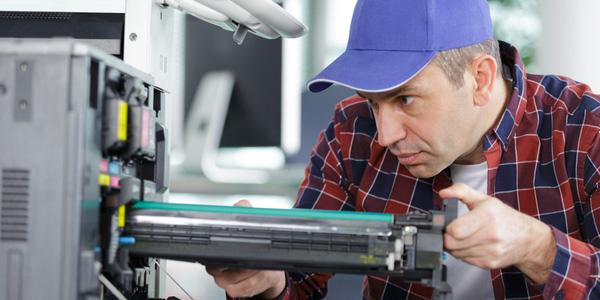 Locally owned and operated since 1972, PAL specializes in printer and copier sales, short and long-term rentals, and leases while providing exceptional service. From the way we provide the highest quality digital products to the way, we answer the telephones. From basic copier, printer, and fax needs to the most sophisticated applications. PAL Office strives to be your preferred vendor. Our goal is to provide you with peace of mind so you can concentrate on what is really important.
YOUR BUSINESS!
What you won't get when working with PAL Office Products is a cookie cutter approach to your business. Each and every customer that we do business with has their own set of needs and wants, many of which they may not even realize. That is why PAL Office Products takes the time to learn exactly what each customer requires before we create a custom plan to best service your needs. We don't just sell you a product, we work hard to earn your business. Call us today and let's talk about what we can do to earn your business.
Ready to grow your business?
Our priority is making our clients happy. Hear what real people are saying about us.
PAL is a wonderful company! I have used them for my copier services for over 5 years. Very attentive and pleasant to work with.
I love the prompt service I love the expert technology that the technician has in the Fast return of the product to solve the problems of any repairs pal office products is the best in the valley and everyone should be using them
Great customer service and fast deliveries. We have been using Pal Office Products for a number of years now and will continue to do so.
We have been utilizing PAL Office Products for a few years now and have they have never disappointed us. Their customer service is excellent, always cheerfully. We normally get the same Tech and he is super friendly and always explains in details why he is doing on our machine. Highly recommend!!!
PAL takes care of us promptly and effectively. We all know when office equipment goes down you need help as soon as possible. We are long time customers.
PAL Office Products is great! Their customer service is friendly and their response is quick in resolving questions.
We've had a few issues with our copiers over the years. With a single call PAL gets us printing again. Great company to deal with.
Business Printer and Copier News and Tips