When your business needs its copier serviced, it's essential to find an expert with over 50 years of experience and a team trained to the highest standards to service your machine quickly. That is why we at Pal Office Products we offer same-day copier service to customers across Riverside and San Diego County.
Copier Service Experience
It's essential to find a company with experience repairing all types of copiers, not only the printer or copier your business is having issues with. With PAL Office Products, you are dealing with a company that has been in business for over fifty years. Yes, that's right, 50 years! With that much experience under our belt, you are in good hands.
Copier downtimes can cost more then you think
The cost of downtime is hard to put a price on. How much did your business lose when your printer last went down? Are you still paying a lease on your machine that is down? Where you still paying employees to look at a printer that couldn't print? We know time is money, and the difference between being able to copy or print could make a difference in your monthly revenue.
Printer Repair For All Brands
Servicing all brands and models
Our technicians at PAL are diverse in servicing and repairing all major brands of printers and copiers. We have been in business long enough to know precisely how to work on your old Xerox or Sharp copier. Have issues with your Canon or Ricoh printer? Not a problem; we are pros at repairing them all.
Xerox Repair
Xerox has been a household name in the printing industry for decades. They are headquartered right here on American soil and have one of the largest ranges to choose from when it comes time to make your next big purchase – whether your color or black & white printer is down, PAL Office can handle the repair.
Canon Service
Canon is a top commercial office equipment brand that has been around for almost 90 years ago. They specialize in providing versatile and high-quality printers for any size of space, be it an industrial or residential setting – you name it! Canon understands what makes your business tick; their multi-functional devices will always quickly meet all needs while also coming equipped at different price points. Now a company that has been around for 90 years, this means their printers have too. So, if your canon needs to repair, give us a call.
Sharp Repair
With their cutting-edge technology and user-friendly features, Sharp makes it easy to get your work done. They offer award-winning digital copying & printing systems that can be customized for businesses like yours! For instance, OSA allows you to extract document data from any file or page range with the touch of a button. Their office equipment is high-tech without being overwhelming in how it functions, but when they need to be repaired, this can bring your business to a halt. Our Techs are experts servicing Sharp Printers and repairing Sharp Copiers.
Toshiba Service
Toshiba is a major player in the copying industry, producing reliable and innovative products. They have been a favorite among businesses for many years with their E-Studio line of office equipment that includes multifunction printers or broad format inkjet tags to digital signage solutions. Our team at PAL Office Products has developed an easy service or exchange program to keep your business printing even if your copier cannot be repaired.
Utilizing a commercial copier services like PAL would be advantageous because they utilize advance equipment and tools that most businesses have access to. Hiring a professional with the required tools is the the only option if you want the extend the time in-between services.
The life span of a copier or multi-function printer is shortened when it's constantly being used to print on cheap paper. Cheap paper sheds more dust. This will eventually lead to jams and breakdowns in the machine.
Just a few of the copiers we keep repair parts for.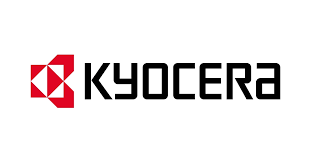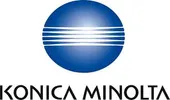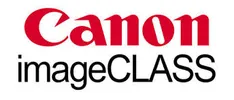 Our priority is making our clients happy. Hear what real people are saying about us.
PAL is a wonderful company! I have used them for my copier services for over 5 years. Very attentive and pleasant to work with.
I love the prompt service I love the expert technology that the technician has in the Fast return of the product to solve the problems of any repairs pal office products is the best in the valley and everyone should be using them
Great customer service and fast deliveries. We have been using Pal Office Products for a number of years now and will continue to do so.
We have been utilizing PAL Office Products for a few years now and have they have never disappointed us. Their customer service is excellent, always cheerfully. We normally get the same Tech and he is super friendly and always explains in details why he is doing on our machine. Highly recommend!!!
PAL takes care of us promptly and effectively. We all know when office equipment goes down you need help as soon as possible. We are long time customers.
PAL Office Products is great! Their customer service is friendly and their response is quick in resolving questions.
We've had a few issues with our copiers over the years. With a single call PAL gets us printing again. Great company to deal with.
Business Printer and Copier News and Tips