Copier Service, Repair & Maintenance
When your business needs a copier service or printer repair, it's important to find an expert team trained to the highest standards who can service your machine quickly. That is why we at PAL Office Products offer same-day service to customers across Riverside and San Diego County. Our certified technicians have over 50 years of experience working on all types of office printers and copiers.
Is Your Office Printer Down?
If your office printer or copier equipment breaks down it can create a chaotic work environment and take you off your busy schedule. This will cost your time and money as your employees won't be able to complete their print jobs productively if they're dealing with copier issues! At PAL Office Products we have the technical solutions that keep your office equipment running smoothly, which means less time worrying about how to conduct your daily business and more time being productive.
Printed pages just don't look right?
When our techs visits your business site to perform service on your copier or printer, we provide full customer satisfaction with a well-rounded experience by inspecting each device during service as well thoroughly clean your equipment. We always visit your business with common parts in hand that cover most service needs, so you don't have additional down time waiting for us to bring back parts. After completing your printer or copier service, our team tests your machine to make sure it's fully operational and clean before we leave. 
We Keep Your Copier Or Printer Up To Date
We perform software updates needed when on the site to minimize your downtime when we are off the site. Our field representatives have access via their smart devices and laptops while out on location. taking notes and applying service bulletin updates as needed to ensure every client has a quick turnaround time.
Just a few of the copiers we keep repair parts for.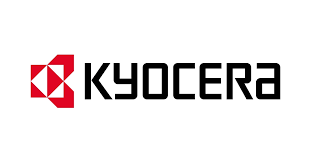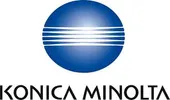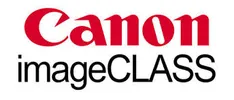 Our priority is making our clients happy. Hear what real people are saying about us.
PAL is a wonderful company! I have used them for my copier services for over 5 years. Very attentive and pleasant to work with.
I love the prompt service I love the expert technology that the technician has in the Fast return of the product to solve the problems of any repairs pal office products is the best in the valley and everyone should be using them
Great customer service and fast deliveries. We have been using Pal Office Products for a number of years now and will continue to do so.
We have been utilizing PAL Office Products for a few years now and have they have never disappointed us. Their customer service is excellent, always cheerfully. We normally get the same Tech and he is super friendly and always explains in details why he is doing on our machine. Highly recommend!!!
PAL takes care of us promptly and effectively. We all know when office equipment goes down you need help as soon as possible. We are long time customers.
PAL Office Products is great! Their customer service is friendly and their response is quick in resolving questions.
We've had a few issues with our copiers over the years. With a single call PAL gets us printing again. Great company to deal with.
Business Printer and Copier News and Tips