When your business needs a copier or printer repair, most businesses can't afford days of downtime. That is why we at PAL Office Products offer same-day service to customers across Riverside and San Diego County. Our certified technicians have over 30 years of experience working on all types of office equipment near me. We understand that time is money, so we will do everything we can to get your machine up and running as quickly as possible. In addition, we offer a variety of preventative maintenance plans to help keep your equipment in top condition. With our fast, friendly service, you can rest assured that your office equipment is in good hands.
Is Your Office Printer Down?
If your office printer or copier breaks down it can create a chaotic work environment and delay your scheduled jobs. This can cost time and money as your employees may not get the paperwork they need. At PAL Office Products we have the technical solutions that keep your office equipment running smoothly, which means less time worrying about how to conduct your daily business and more time being productive.
If your copier is not working properly, here are some steps to help you repair it:
Check the power supply. Make sure that the copier is plugged into an outlet and that the power switch is turned on.
Check the paper tray. Make sure that there is paper in the tray and that it is in the correct position.
Check the toner cartridge. Make sure that the cartridge is installed correctly and that it has enough toner.
Check the imaging unit. Make sure that the imaging unit is installed correctly and that it has enough ink.
We can repair all Copier Brands and Models, and we offer same-day service to ensure you are back up and running as soon as possible. With years of experience in Copier Repair, our technicians are experts in the latest Copier technology, and they will work quickly to get your machine up and running again. So if your Copier is not working properly, don't hesitate to give us a call. We'll be happy to help.
Just a few of the copiers we keep repair parts for.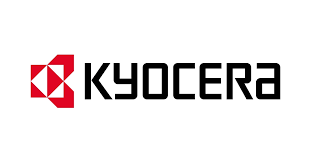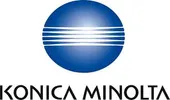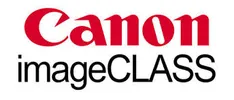 Our priority is making our clients happy. Hear what real people are saying about us.
PAL is a wonderful company! I have used them for my copier services for over 5 years. Very attentive and pleasant to work with.
I love the prompt service I love the expert technology that the technician has in the Fast return of the product to solve the problems of any repairs pal office products is the best in the valley and everyone should be using them
Great customer service and fast deliveries. We have been using Pal Office Products for a number of years now and will continue to do so.
We have been utilizing PAL Office Products for a few years now and have they have never disappointed us. Their customer service is excellent, always cheerfully. We normally get the same Tech and he is super friendly and always explains in details why he is doing on our machine. Highly recommend!!!
PAL takes care of us promptly and effectively. We all know when office equipment goes down you need help as soon as possible. We are long time customers.
PAL Office Products is great! Their customer service is friendly and their response is quick in resolving questions.
We've had a few issues with our copiers over the years. With a single call PAL gets us printing again. Great company to deal with.
Business Printer and Copier News and Tips